We are pleased to introduce Ms. Yeon Me Kim and Mr. Ali Nasserghodsi who recently joined our firm as Associate attorneys.
Yeon Me Kim handles a wide variety of family and employment based non-immigrant visa petitions. Ms. Kim has assisted many clients by helping them to navigate through challenging immigration processes and providing solutions to their complex issues. Ms. Kim has been practicing immigration and nationality law since 2012.
Previously, Ms. Kim served the underprivileged Asian American population as an Immigration/Domestic Violence Fellow at the Asian Pacific American Legal Resource Center where she focused on Special Immigrant Juvenile Status, U visas, and Violence Against Women Act protection, among other humanitarian forms of immigration relief. In addition, Ms. Kim worked as a law clerk at the Family Law and Mediation Center where she focused on family law. Prior to law school, she worked at Citibank Korea Inc. and completed an internship with the International Labor Organization in Manila, Philippines.
Ms. Kim speaks both English and Korean.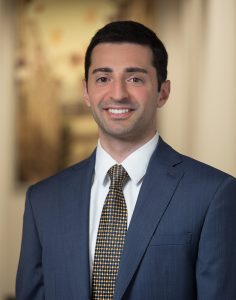 Ali Nasserghodsi has been practicing immigration and nationality law since 2012 and has represented clients in a wide array of cases before the U.S. Citizenship and Immigration Service, Executive Office of Immigration Review, U.S. Embassies and Consulates, as well as the Office of Foreign Assets Control.
Prior to joining Hammond Young Immigration Law, Mr. Nasserghodsi assisted clients with family based petitions, including international adoption cases, and as well as consular processing, naturalization, asylum, and removal proceedings. He has navigated clients through complex immigrant and non-immigrant visa petitions as well as the intricacies of sanctions regulations.
Mr. Nasserghodsi speaks both English and Farsi.
We are confident that Yeon Me and Ali will be great additions to the HYIL team.
Welcome aboard Yeon Me and Ali!!