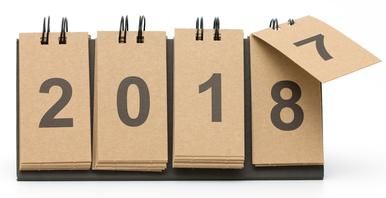 For our employment-based clients, the most substantial changes in 2017 included:
Intense scrutiny of H1B petitions, especially Level I and IT positions
Previous guidance confirming that various computer related occupations qualify for H1B status was rescinded, and as a result of the Buy American Hire American Executive Order, DHS began questioning whether any entry lev el (Lev el I) job required a degree. USCIS also is now saying, in many cases, that computer programmers and other IT positions are not "specialty occupations."
Elimination of deference for NI V extensions
USCIS rescinded its policy of granting deference to a request for an extension of previously approved status. Any extension request will receive the exact same lev el of scrutiny as the original petition; you get no advantage or consideration for have received an approval for the same employee/ job in the past.
Adjustment interviews for Employment-Based Applicants and Supplement J
Since October 2, all employment-based green card applicants must complete an in-person interview (which is expected to increase processing times substantially); also, a new Supplement J form asks employers to confirm the current job offer at the time of interview, which is important particularly for long delayed applicants who may no longer be in the job described in the PERM application/ I-140.
Automatic extensions of EADs and subsequent increase in EAD processing times
Certain categories of EAD applicants (including, importantly, those whose EADs are based on pending adjustments) are now given an automatic extension of 180 days upon timely filing; at the same time, EAD processing times have increased substantially.
30/60 day rule became 90 day rule
A new Dept. of State rule (which is loosely followed by DHS) states that an individual who enters the US on a v isa and "violates or engages in conduct inconsistent with his or her nonimmigrant status within 90 days of entry" is presumed to have made a misrepresentation on entry; previously this rule applied to actions within 30/60 days of entry. The new longer timeline presents various challenges to individuals who enter in one status and later wish to change to another status.
New restrictive interpretation of TN eligibility for economists
For many years, financial professionals such as Financial Analysts who have completed substantial economics coursework, have been admitted to the US under the Economist category of NAFTA (since there is no Financial Analyst category). DHS recently advised that this will no longer be allowed.
On-again, off-again, on-again entrepreneurial parole
Current immigration laws provide no real solution for self-employed entrepreneurs (as opposed to investors). A long-awaited provision that would have addressed that issue was issued by President Obama but terminated under the new administration. A court ruled that this regulation cannot be summarily terminated. The administration has reimplemented it but announced plans to terminate it through legal process. Thus, foreign entrepreneurs are not rushing to apply.
Increased government emphasis on compliance/ less targeted approach
The previous Administration focused its removal efforts on certain categories of individuals (those with criminal convictions, recent removal orders, or a recent illegal entry) and employers in certain sectors (i.e. infrastructure, government contractors). The current Administration is following a more scattershot approach. Though the numbers are not necessarily higher, the new approach has created heightened concern among immigrants and the businesses that employ them.
Travel/ Refugee Ban
Nothing has been more emblematic of 2017's immigration policy drama than the Travel/ Refugee Ban. From the January 27 initial executive order that left thousands of travelers in legal limbo and sparked nationwide protests, to the current iteration impacting citizens of Chad, Iran, Libya, North Korea, Somalia, Syria, Venezuela, and Yemen, and the multitude of judicial challenges over the course of the year, the Travel/ Refugee Ban has put immigrants and their families, employers of immigrants, immigration lawyers, the U.S. judicial system, and American society, to the test.
What might 2018 hold?
Elimination of H4 spouse EADs
A 2015 rule gave work authorization to the H-4 spouses of H-1B individuals with long-delayed green card processes; the Administration has repeatedly (and recently) threatened to revoke this provision.
Changes to J1 programs
In August, the Administration alarmed the international exchange community by suggesting it would eliminate or restrict certain types of J-1 training and internship programs, which form a critical component of the country's cultural diplomacy.
End of TPS for Salvadorans, Haitians and Nicaraguans
The U.S. Department of Homeland Security announced Monday, January 8 it will terminate a temporary protected status program for nearly 200,000 Salvadorans in September 2019. TPS was also terminated in late 2017 for Haitians and Nicaraguans.