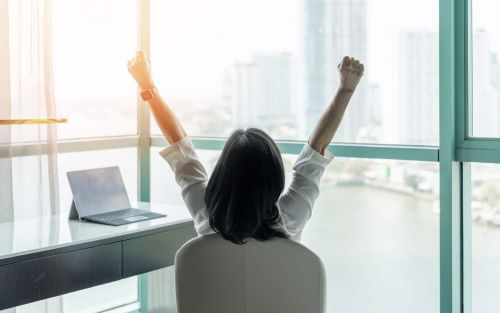 Here Comes the Sun: USCIS Breathes Life into the International Entrepreneur Parole Rule
Following many bleak years of systematically chipping away at employment-based immigration, the US Citizenship and Immigration Service (USCIS) last week breathed life back into the "International Entrepreneur" parole program, which provides badly needed options to noncitizen entrepreneurs who have demonstrated strong potential to create jobs. The International Entrepreneurial Parole Rule (the "IE Rule"), which was established late in the Obama Administration, was choke-held by the Trump Administration. USCIS will now accept IE applications to attract noncitizen entrepreneurs who seek to grow their businesses in the United States.
The Problem: Lack of Entrepreneur-Specific Pathway. Immigration, by its nature, is entrepreneurial. Immigrants transcend borders, take significant risks and vitalize the economy. According to Forbes, more than half of America's billion-dollar startups were founded by immigrants. Among privately held billion-dollar startup companies, those with immigrant founders have created an average of more than 1,200 jobs per company, the vast majority of which are in the United States. Regardless, US immigration law offers few meaningful options to foreign entrepreneurs beyond the small handful from countries with a U.S. investment treaty and wealthy enough to front the high dollar investment required for this "E-2 visa" option. Green cards are available under the "EB-5 Immigrant Investor" program but require a huge and risky monetary investment, take years to process, and are subject to a numerical cap.
The IE Rule: A First Step. The IE Rule allows a foreign entrepreneur to enter the United States temporarily as a parolee to create and develop a start-up that will provide a significant public benefit through the potential for rapid business growth and job creation. To qualify, the start-up must prove its "substantial potential for rapid growth and job creation" in one of three ways. First is through capital investment (equity or convertible debt) of at least $250,000 within the past 18 months from one or more US investors with established records of successful investments (such as VC firms, angel investors, or start-up accelerators). To meet this standard, each must have invested at least $600,000 in start-ups in the past 5 years, and at least two of the recipient start-ups each must have created five jobs for US workers or generated $500,000 in annual revenue with a 20% growth rate!
The second way to prove "substantial potential" is through federal, state or local government funding totaling at least $100,000 in economic development, R&D or job creation awards or grants.
Third and finally, if the start-up received some but not all of the capital investment or government funding required under the above two options, parole still may be available based on other "compelling evidence" of potential, such as a very strong start-up track record.
The entrepreneur (and immediate family members) can be paroled into the United States for 2.5 years initially, and the spouse is eligible to apply for work authorization. Parole can be extended for 2.5 years if the business shows continued substantial potential for rapid growth and job creation. To do so, during the initial parole period, the company must have (1) received $500,000 in additional capital investments and/or government funding; (2) generated $500,000 annually at a 20% growth rate; or (3) created at least five qualifying jobs. If these thresholds are not met, an extension still may be available if the company can produce reliable and compelling alternative evidence. By this point, the entrepreneur's ownership interest can fall to 5%, but they still must play an active, central role in the business.
To apply under the IE Rule, the entrepreneur must file Form I-941 with a $1200 filing fee and prove that they own at least 10% of the company, play an active and central role and maintain an income 400% above the poverty level (which currently comes out to $51,520 per single person). The start-up cannot be more than five years old and cannot support more than three individual parole applications. An applicant who meets these requirements can enter the United States consistent with our national spirit of welcoming entrepreneurship.
Conclusion: Let the Sun Shine In.
The IE Rule is not a panacea. Its criteria are demanding, and it gives USCIS broad discretion to deny parole if it finds that the entrepreneur is not otherwise deserving. It also does not lead to permanent residence and requires the entrepreneur to find ways to remain in the United States once parole expires. However, the IE Rule will help strengthen and grow the US economy through increased capital spending, innovation, and job creation and is a sorely needed first step to attract talented entrepreneurs who might otherwise start businesses overseas. This is especially so for foreign innovators who are able to raise funds to develop the next Zoom, SpaceX, PayPal or other prestigious immigrant-founded company. Based on the numbers of jobs attributable to immigrant job creators, USCIS expects roughly 3000 entrepreneurs to qualify for the IE program and create 100,000 to 300,000 jobs over the next decade. Thus, unless and until Congress creates a specific visa category with more robust immigration benefits for noncitizen entrepreneurs, which would be a far sounder alternative, the IE Rule is welcome because it is once again letting the sun shine on employment-based immigration.
Written by, Denise C. Hammond