INTERPOL's General Assembly Postponed due to COVID-19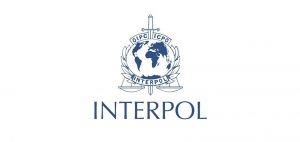 INTERPOL has delayed its General Assembly meeting for the first time in its history. INTERPOL states that the 2020 assembly cannot be held this year due to the rising COVID-19 cases and death rates in various parts of the world.
The General Assembly meeting was scheduled to take place in the United Arab Emirates later this year. In a statement issued on October 23, the organization's Executive Committee said it was both "inadvisable and materially impossible" to hold the 89th General Assembly anywhere in the world in 2020. Moreover, The organization declared in a statement that it will not be holding a virtual General Assembly meeting because of "legal, technical and logistical reasons."
The Secretary General of INTERPOL commented that INTERPOL and its 194 member states will continue their daily work of combating transnational crime and terrorism despite the postponement of the 2020 General Assembly.
The elections for INTERPOL Executive Committee positions as well as elections for the Commission for the Control of Interpol's Files (CCF) were scheduled to be held during the General Assembly meeting on December 7 and 8, 2020.
With the meeting postponed, all statutory items will remain pending till the next session of the General Assembly is held, except the budget, which can be approved exceptionally by the Executive Committee.
A new date for the General Assembly meeting has not been announced. It is unclear how the postponement will affect future General Assembly meetings. India is currently slated to host the 91st General Assembly of INTERPOL in 2022.