Ukranian Opera Director's Firsthand Experience with INTERPOL Abuse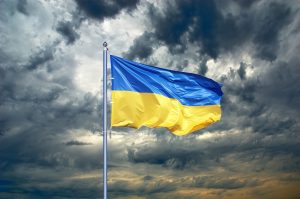 Ukrainian opera director Yevhen (Eugene) Lavrenchuk is speaking out against Russia's exploitation of Interpol, following his over two-month imprisonment in Italy. Russia issued a red notice for Laverenchuk through Interpol, claiming "financial crimes allegedly committed when he was director of the Polish Theatre in Moscow."
Lavrenchuk, 39, was detained in Naples in December 17, 2021. Interpol has removed his name from the most-wanted list on the grounds that "his inclusion was inconsistent with an article in its statute that forbids 'any intervention or activities of a political, military, religious or racial character'." Russia retaliated by attempting to extradite Lavrenchuk from Italy independently of Interpol.
In 2014, Lavrenchuk left Russia for Ukraine in protest of Russia's annexation of Crimea. He claims that Russia's allegations against him regarding financial crimes are false, and that he is being persecuted for his political dissent. Lavrenchuk openly expressed opposition to Vladimir Putin, which he alleges resulted in him being publicly beaten outside the Odessa opera and ballet theatre (where he was a director) in December 2020.
Italian justice minister Marta Cartabia instructed the Naples' court of appeals to release Lavrenchuk last week. Cartabia insisted that Lavrenchuk's fundamental rights may be at stake if extradited to Russia, in consideration of Lavrenchuk's opposition to Putin, his Ukrainian nationality, and the current developments regarding Russia and Ukraine.
On March 17, a hearing will take place, in which it is expected that Lavrenchuk will be informed of the rejection of Russia's extradition attempt. "'I'm grateful to Marta Cartabia for asking for my release,' Lavrenchuk told the Guardian. 'She wrote that I needed to be freed immediately because of the war, because I'm Ukrainian and because I opposed Putin – but I don't want to speculate on the war, I want to be free, not because I'm Ukrainian but because I'm innocent.'"
Written by, Colby Feigenbaum, Legal Intern