In this issue of our Transcending BordersSM Newsletter:
Policy Updates
I-9 Alerts
Stateside Visa Revalidation for H and L Visa Holders
ESTA Ineligibility for Travelers Who Were in Cuba
Re-Parole for Afghan Nationals
New Fields of Study now Qualify for STEM OPT
New Online Tool for Rescheduling Biometrics Appointments
Original Content
Consular Practice Handbook
Cannabis: Potential Immigration Consequences from Use, Possession, or Sale
Firm News
New Attorneys at GYH
Firm Webinars

Visa Options for Foreign Investors
Extraordinary Ability Visas
Religious Worker Green Card Retrogression

Accolades
---
Policy Updates
I-9 Alerts
Starting July 1, Florida is requiring private employers with at least 25 employees to use E-Verify, the digital I-9 verification tool, during their onboarding processes. Read more.
On August 1, United States Citizenship and Immigration Services (USCIS) will publish a revised version of the Form I-9, Employment Eligibility Verification. The new form will include a check box to indicate whether the new employee's documents were remotely examined, an alternate procedure that was authorized due to COVID, known in this context as the "COVID-19 Flexibilities.
The flexibilities expire on July 31 and employers are being asked to reverify the documents by August 30 for employees who were verified remotely during the flexibility period. However, The Department of Homeland Security (DHS) also announced that it is offering employers using E-Verify an alternate procedure to reverify documents remotely. Employers who were not enrolled in E-Verify during the COVID-19 flexibilities must complete an in-person physical examination by Aug. 30, 2023 and will not have the option to use the alternative I-9 procedures.
Video: I-9 Verification of Remote Employees
What if you're an employer who's not enrolled in E-Verify but you cannot examine the employees documents in person?
Attorney Harisa Henderson explains a method for verification for employers who do not qualify for the new method but are unable to complete the verification themselves.
---
Stateside Visa Revalidation for H and L Visa Holders
The Department of State (DOS) recently announced that it will begin allowing certain H and L visa holders to renew their visa stamps without leaving the country. This is extremely welcome news, but only limited information is available. Attorney Sofia Hassander explains what we know so far about this program.
---
ESTA Ineligibility for Travelers Who Were in Cuba
Customs and Border Protection( CBP) announced that, with limited exceptions, travelers who visited Cuba on or after January 12, 2021 are not eligible for travel under the Visa Waiver Program using an Electronic System for Travel Authorization (ESTA) and must apply for a visa to travel to the U.S.
This also applies to travelers who hold dual nationality with both a Visa Waiver Program country and Cuba. If an ESTA has already been approved, it will likely be revoked.
---
Re-Parole for Afghan Nationals
In June, DHS announced a new process enabling Afghan nationals to renew their parole, allowing them to continue living and working in the U.S. The new process is free and will provide a two -year parole renewal for qualifying individuals.
DHS will also consider a two-year extension of parole for Afghan parolees who applied and continue to apply for asylum or for adjustment of status to lawful permanent resident. The extensions will be considered on a case-by-case basis for urgent humanitarian reasons and for a significant public benefit.
---
New Fields of Study now Qualify for STEM OPT
Good news for international students! DHS announced that it is adding eight new degree fields that qualify for STEM OPT. OPT allows eligible F-1 students to obtain real-world work experience directly related to their major area of study. The STEM OPT extension is available to F-1 students who have completed 12 months of OPT and received a degree in an approved STEM field of study as designated by the STEM OPT list.
The newly added fields are:
Landscape Architecture
Institutional Research
Mechatronics, Robotics, and Automation Engineering
Composite Materials Technology/Technician
Linguistics and Computer Science
Developmental and Adolescent Psychology
Geospatial Intelligence
Demography and Population Studies
The full list of qualifying STEM fields can be found here: https://www.ice.gov/doclib/sevis/pdf/stemList2022.pdf
---
New Online Tool for Rescheduling Biometrics Appointments
Earlier this month, USCIS launched a new self-service tool that allows applicants (and their attorneys/representatives) to reschedule most biometric services appointments for immigration benefits in advance.
Previously, applicants could only reschedule a biometric services appointment by calling the USCIS Contact Center. With this new tool, individuals with a USCIS online account can reschedule most requests for biometric services appointments without having to call the Contact Center. However, the self-service tool cannot be used to reschedule an appointment that already has been rescheduled two or more times, an appointment that begins is within 12 hours, or an appointment that has already passed.
---
Original Content
Consular Practice Handbook
In light of the newly published Consular Practice Handbook from American Immigration Lawyers Association (AILA), Sandra Grossman answers questions about her chapter on the intersection of Interpol and Consular Processing.
---
Cannabis: Potential Immigration Consequences from Use, Possession, or Sale
Although an increasing number of states have legalized marijuana, noncitizens may still face severe immigration consequences if found to use, possess, or engage in the sale of it. This is because immigration law is governed by federal, not state law.
---
Firm News
New Attorneys at GYH
The firm excitedly welcomed two new attorneys this summer – Harisa Henderson and Christian Gonzalez Chacon!
Attorney Harisa Henderson handles a wide variety of employment-based immigrant and non-immigrant visa petitions including "extraordinary ability" visas, "outstanding researcher" visas, L-1 intra-company transferee visas, and H-1B visas. She has extensive experience representing a wide range of industries including financial services, technology and data sciences, and healthcare.
Christian Gonzalez Chacon, Of Counsel, specializes in international human rights law. He brings to the firm more than a decade of experience as a human rights advocate, having worked with prominent international human rights organizations and tribunals.
---
Firm Webinars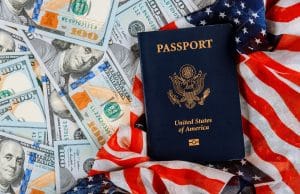 Don't miss our upcoming webinars:
Visa Options for Foreign Investors
Wednesday August 16th | 12:00pm ET | via Zoom
The United States offers two primary visa options to foreign investors and entrepreneurs seeking to start a new business or buying an existing business. The E-2 non-immigrant investor visa program is extremely flexible. For example, there is no minimum capital investment test and no minimum job creation requirements. Alternatively, the EB-5 immigrant investor program is a slower and more structured process but yields Green Card status. Each has pros and cons, and both options are often pursued in parallel to maximize immigration benefits.
In this webinar, Partner Becki Young and EB-5 authority David Morris will explain the ins-and-outs of visa options for foreign investors, including:
What is the E-2 visa category? Which countries / citizens qualify? How much do I have to invest?

How to create a successful E-2 business plan.

How to prepare for the E-2 visa interview.

What are the tax benefits of E-2 status?

The basics of the EB-5 program, process, and overall timeline.

What funding sources are allowed?
---

Extraordinary Ability Visa Options
The U.S. has multiple immigration options available for foreign nationals of "extraordinary ability" in a wide array of categories from arts to STEM to sports. For employers whose employees missed the H-1B cap or those frustrated with U.S. visa options, extraordinary ability visas may be worth exploring. Some of these visa categories require a U.S. employer sponsor while others allow self-sponsorship. This webinar will explain the various immigration pathways for foreign nationals with outstanding careers, special skills, and formidable aspirations. Attendees will learn about:
What are the extraordinary ability visa categories?

Explanation of O-1 visas and EB-1 green cards.

What is the difference between O-1A & O-1B?

What is included in expert opinion letters?

Which category should I apply for?

Considerations when moving from a visa to a green card.
---
Religious Worker Green Card Retrogression
Did you miss Attorney Yeon Me Kim's webinar about Religious Worker Green Card Retrogression? You can find a copy of the slides here.
Reach out to info@grossmanyoug.com with questions.
---
Accolades