Red Notice Deleted for Yidiresi Aishan, Uyghur Activist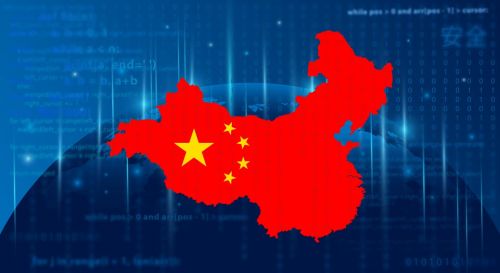 INTERPOL cancelled a Red Notice for Uyghur activist, Yidiresi Aishan, amid concerns that Beijing is abusing the international terrorist alerting system to deport dissenters back to China. Aishan, a Uyghur activist, also known as Idris Hasan, is a 33-year old Chinese national born in Xinjiang. He has been living in Turkey since 2012 and traveled to Casablanca where the Red Notice prompted Moroccan authorities to detain Aishan on July 19th, 2021. Speculations that his arrest was politically driven have been expounded by activists as they believe he is victim of a Chinese campaign to hunt down perceived protesters outside its borders.
Aishan, a software engineer, was said to have been active in the Uyghur diaspora community in Turkey, helping to publish newsletters that shared resources for resettlement for other escaping Uyghurs. The situation in China's northwestern region of Xinjiang (also known as East Turkestan), entails the party-state subjecting over 14 million Uyghurs, Kazakhs, and other (mostly Turkic) Muslims to oppressive policies—including mass incarceration, political reeducation, forced labor, enhanced social control, and technological surveillance, as well as the forced suppression of linguistic, religious, and cultural practices. Turkey has so far offered symbolic support to the 35,000-strong Uyghur diaspora in the country, allowing free operation of Uyghur press outlets, advocacy organizations, public protests, and political lobbying. At the same time, China has been accused of misusing the INTERPOL Red Notice system to harass and attempt to extradite these overseas Uyghur dissidents, often claiming they were involved in terrorist activities.
In the case of Aishan, his Red Notice flagged him as a member of a "terrorist" organization, causing his detainment. An INTERPOL statement after his arrest was later released on August 23rd, 2021 detailing that, "The INTERPOL general secretariat has cancelled the Red Notice for Yidiresi Aishan and informed all 194 member countries." The statement continued, "The decision was made following a review of the notice after new information was brought to the attention of the general secretariat." The report declined to mention any more information regarding the cancellation of the Red Notice but did shine light on the fact that the Moroccan prosecutor had started the extradition process for Aishan with a hearing scheduled for August 12th. According to Aishan's wife, at the August 12 hearing China did not provide evidence to the court to support its request stating, "They called my husband a terrorist but didn't have any proof." A second hearing was eventually set for August 26th to give Chinese authorities more time to present evidence. The withdrawal of the Red Notice brings hope that China will be unable to extradite Aishan as initially planned.
Written by Arianna Rivera, Legal Intern